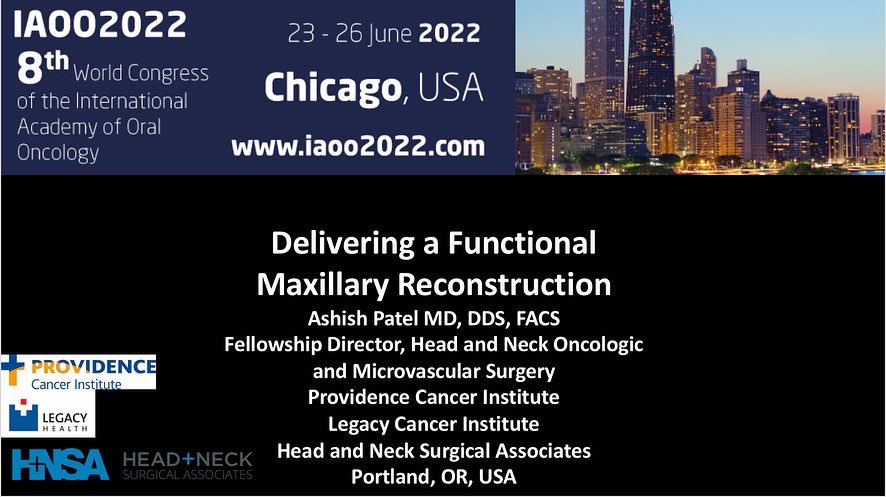 Dr. Ashish Patel, a fellowship trained Head and Neck Surgical Oncologist and Reconstructive Surgeon, joins AIOO 2022 as one of this year's panelists. Dr. Patel strongly believes in helping patients return to a fulfilling life, considering it just as important as eliminating the cancer itself. With the aid of precision medicine, robotic surgery, and minimally invasive procedures, his patient-centric solutions have resulted in a number of successful patient outcomes. His practice includes the comprehensive treatment and management of patients with oral (mouth), pharynx (throat), larynx (voice box), jaw, thyroid, salivary gland, skull base and cutaneous (skin) cancers.
Dr. Patel's commitment to advancement can be further seen in his role at the multidisciplinary Providence Head and Neck Cancer Program. Here Dr. Patel works with a clinical team and scientists to solve some of the fields most challenging issues. The team is known for employing cutting edge therapies that promote higher rates of positive outcomes.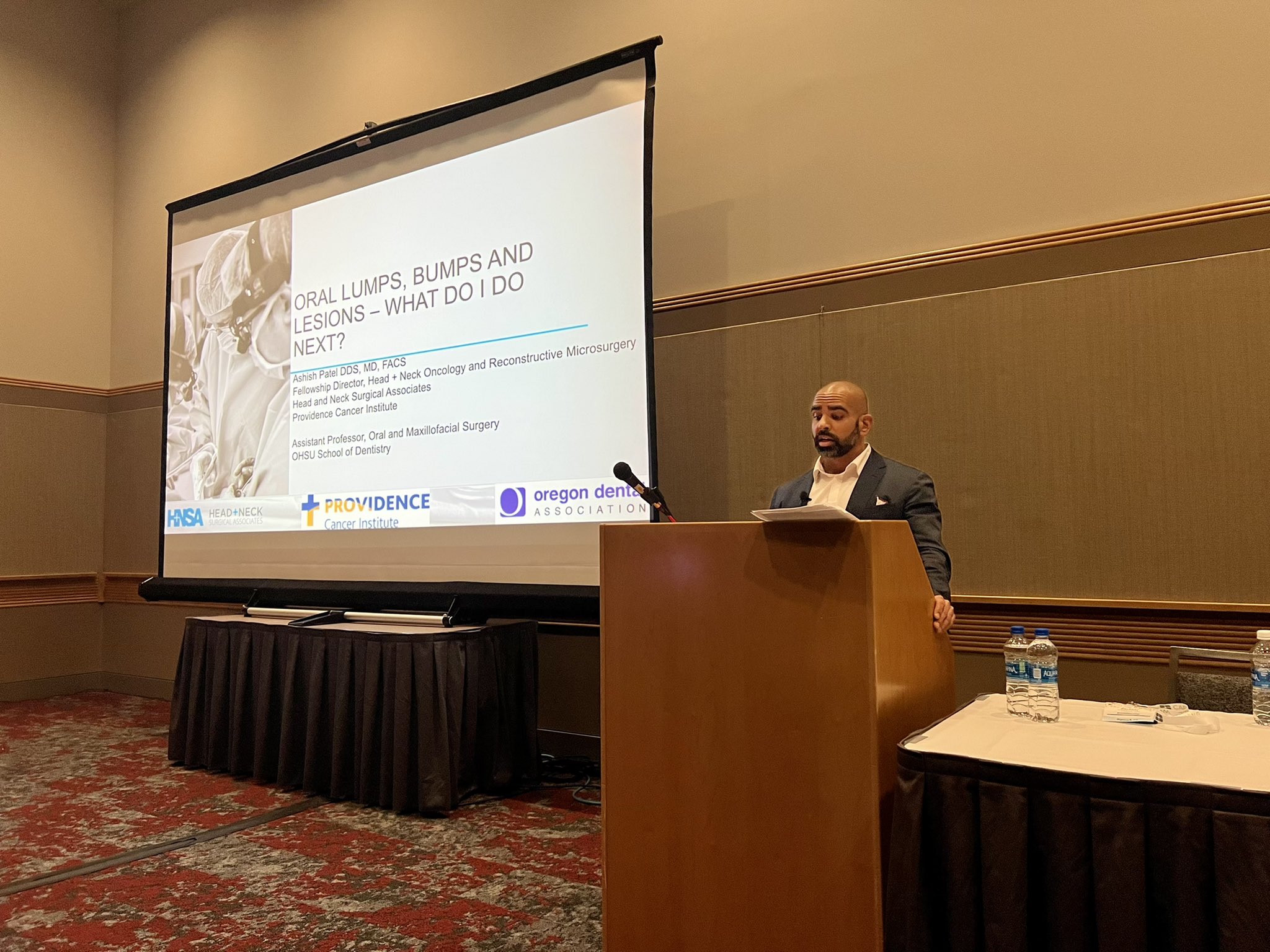 As the presiding medical director of the Fellowship in Head and Neck Surgery and Reconstructive Microsurgery, Dr. Patel further contributes to the field as an educator. He provides unique insight and hands on training to world-class head and neck surgeons.
In addition to his role as medical director, he  holds academic appointments at Oregon Health and Science University and Washington State University School of Medicine. He plays a vital role at these institutions as a resource for residents and medical students.
Dr. Patel is a nationally and internationally recognized lecturer, with over 60 published articles, textbook chapters, and abstracts. Early detection of cancer and minimally invasive microvascular reconstruction are his primary areas of interest.